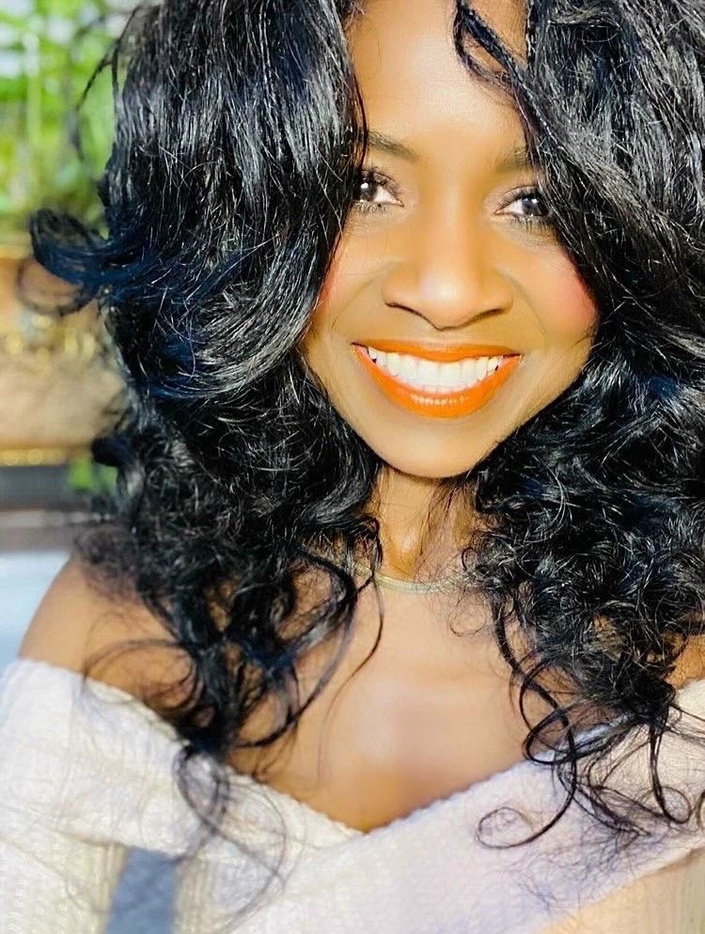 Club Vicki: The private VIP Mastermind group hosted by the one and only Vicki X Dillard
Get up close and personal with the sister everyone is talking about
Enroll in Course
This is the first and only Masterclass being taught by the one-and-only Ms Vicki Dillard. In this program, you'll get to know Vicki up-close and personal, having access to her in a small group setting. You can learn from Vicki, ask her questions and engage in long, empowered discussions with others who are equally enthusiastic about the mission of Black Empowerment.
The content for Vicki's program begins with a Masterclass, consisting of the following:
1- You Are The Conductor Of Your Life
2- The Matter of McCarthy: The Power of Training & Repetition
3- I Am The Treasure: Self-Knowledge & Self-Awareness
4- How Your Altar Will Alter Your Life
5- It Is Written: The Power of Journaling & Writing
6- Imagination: Your GPS Through Difficulty
7- How To Tap Into Your Supernatural Powers
Brought To You By
Vicki Dillard has fast grown into one of the most popular contributors on the Fly Nubian Queen Platform. Known around the globe for her extraordinary and inspirational commentary, Vicki has become a leader and role model for millions.
Frequently Asked Questions
How does this membership work?
It's very simple. The membership is basically a combination between a Mastermind class and a backstage pass. By being a member of the club, you are given access to Vicki and also allowed to ensure that your questions are answered. Vicki will meet once a week at a pre-specified time and you will receive an exclusive invitation.
How long do I have access to the private group?
You have access for as long as you pay the monthly fee. If you obtain a lifetime membership, you have access for as long as the program is in existence.
What if I am unhappy with the program?
We would never want you to be unhappy! If you are unsatisfied with your purchase, contact us in the first 30 days and we will give you a full refund. If you'd like a refund, please email
[email protected]
and you'll be taken care of immediately.
How Do I Unsubscribe?
To unsubscribe, please access your student dashboard. Then click on MANAGE SUBSCRIPTIONS. Once you get there, click on CANCEL. Your membership will be canceled by the end of the current billing cycle.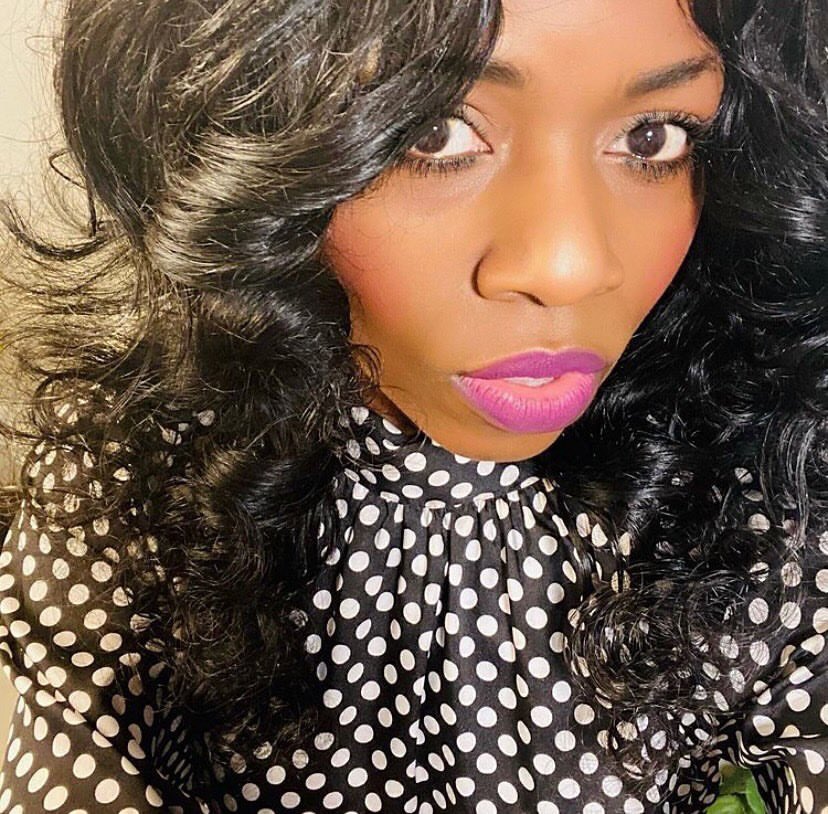 Read these testimonials from Members of Club Vicki
Anonymous: 2/27/21 my car broke down as I was traveling from my dads home back to Memphis,TN. Had my car towed to my home that same day. One of my neighbors came to look at it and we thought it was an easy fix but turned out it was my motor. I was devastated. I'm 28 years old, single mother my transportation is important. The mobile mechanic informed me of a recall on certain Kia engines and said that I should call to see if it could be repaired under the recall. Towed my car to Kia on 3/2/21 to have it diagnosed. That Thursday 3/4/21 my mother and her sisters were unable to reach my grandmother. Sent a family friend by to check on her and she had, had a stroke and fell in her bathtub. The company I was renting my house from sent me an email notifying me that the rent would be increasing at the end of my lease. ONE THING AFTER THE OTHER. No immediate diagnosis from Kia due to the high volume of recalls. I decided to get a rental for a few weeks while Kia had my car. LIFE was happening and as much as I wanted to break down it was a calming around me. I had so much peace in the mist of everything going on. I ran across a lady by the name of Vicki Dillard on YouTube. The more I watched her i wanted to know more. I started doing my due diligence after each show. Registered for her mastermind course April 2,2021. I'm not sure why but I registered and never watched any of the content. Received my ATM card in the mail and I made time about a week or so later to watch the content. LET ME SAY IT HAS CHANGED MY LIFE! $6,000 worth of engine repair! ALL covered by Kia. They had my car from 3/2/21-5/14/21. Lost my job in March of 2020(server/bartender) applied for a few grants and received none! Applied again at the beginning of May 2021. FORGOT all about it and received and email saying my application was accepted last week. Applied for a beautiful townhome for me and my son in CO. No co-signer, fair credit babyyyyy APPROVED!! Picked my car up a few weeks ago and found out the money that I spent out of pocket for a rental would be reimbursed. I'm still in AWE! Thank you Miss Vicki. I truly appreciate everything you do ♥️ ."
Anonymous: "The Secret Money in Your Womb series has cultivated an enormous blessing!!! After 8 years, my fiance and I are finally getting married on 6/4. Following Vicki's guidance and using my 'ATM' card as well as doing the inner work, we have been able to pay for the wedding of our dreams! And just this morning, my fiance's uncle dropped off a wedding gift of $20k! I am so grateful to Vicki. I'll be taking advantage of my opportunity at the wedding and I will be adding Vicki's website to our "Thank you" cards. I'm trying to connect as many of us as I can to your amazing teachings!! Thank you Thank you THANK YOU!!"
@side_eye_smirkin: "Maaan, that Angels mastermind class was THE BEST!!!"
@kelirossnicole: "My Beautiful Vicki, I had so much fun today with you. Thank you for this Angel Mastermind. It was so good! We need an angel series because I want to hear more! I cried when you were giving one of your testimonies, it turned ugly! I Thank God for you & His Holy Spirit that led me to you! You and I were born for such a time like this!"
@Freefallincali: "Well done Vicki. On behalf of myself and the Ancestors, one could not ask to be in a court more empowering. Well suited as Goodess over the promise land. That hammer of yours is different."
@aviswbey: Wow Queen!! Word's can't descrive how amazing that show was!! I have 7 pages gems!! Praying it'll be weekly!! So, honored to be part of your Soul Journey!!"
@bonegenevia: "Wonderful Angel Lesson. Minister Vicki the Angels was definitely watching us all. I had chills! Thank you!" @queenmotherzee: "Sometimes one goes through life doing good ... just because it's the right thing to do ...not expecting anything in return ... being consistent and didn't know the Angels. Messenger were present all the time. THANK YOU Miss Vicki for the POWER message you humbly delivered today. Peace and Love."
@ddimples515: "I was front and center with my pen and pad as you instructed. You are amazing! I could listen to you talk black to me for hours. I am so glad that I came across you on YouTube. I'm a firm believer that everything happens for a reason and it was meant fo rme to have you even though it was through social media. Keep up the good work that you were born to do on purpose QUEEN! NAMASTE."
@kimberlyconic7131: "The Divine Support System and how to effectively tap into those powers thru this Holy Uprising 2020. Not just standing through or going through but OVERCOMING & moving forward in New Beginnings. Thank you sis! This course was for me!"